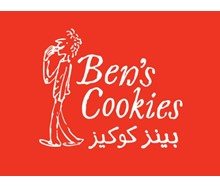 Ben's Cookies
Made in Oxford, made to travel the world. Ben's Cookies started back in 1983 and still going today in England and in select locations around the world.
03 762 8003
Saturday to Wednesday - 10 AM to 10 PM
Thursday to Friday - 10 AM to 12 PM (Midnight)
Location:
First Floor -L1-15
Location map is not available.